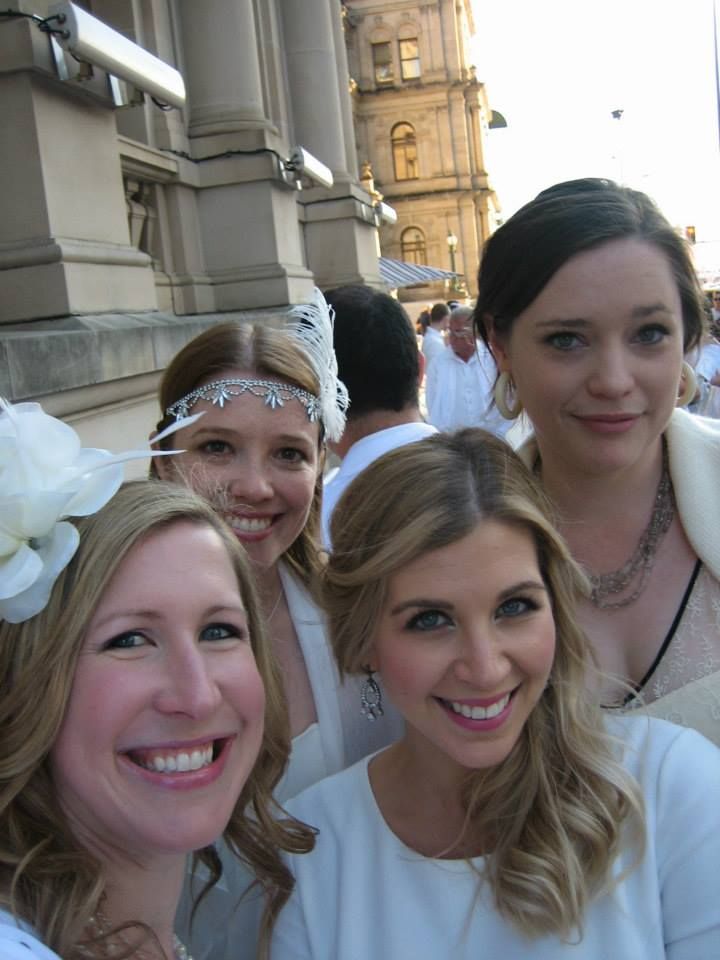 This past Saturday, a bunch of my girlfriends and I participated in
Diner en Blanc
- the second year it has been held in Brisbane.
Dressed all in white, with our picnic baskets, tables and chairs in toe we assembled at our meeting point at 4:25pm and after a short while were whisked away by bus to a secret location along the Brisbane River.
Once we arrived at the location - Hamilton Reach - the fun began.
We set up our tables and chairs, collected our cheese and wine then popped champagne to celebrate spending a lovely, girly evening of fun together.
We ate, we drank (in moderation), we danced like lunatics to the band, waved our serviettes in the air and lit sparklers in the moonlight.
I had so much fun it was worth lugging my four ikea chairs across Brisbane and I'll certainly be keen to do it all again next year!
I'd highly encourage you to get on board with the special event if there is one being held in your city - it really is a pretty fabulous experience
Sparkle-tastic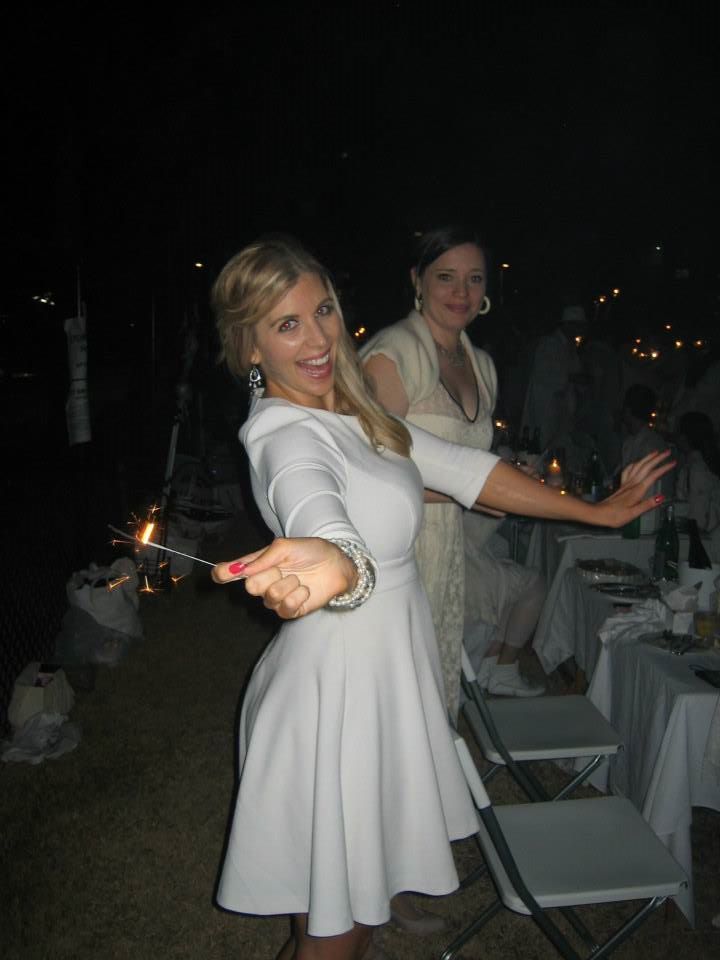 I love sparklers!!
Some of the amazing table decorations
My beautiful friends