What are your plans for the weekend? Anything exciting? If you haven't got anything locked in as yet and you're in or around the Brisbane area why not do a little exploring and samples some local flavours. Here is a list of some of my favourite things to do in Brisbane on a weekend.
1.
Farmers Markets.
Thanks to our fantastic weather most of the year Queensland has excellent fresh produce and thankfully you can get your hands on it at one of Brisbane's many farmers markets. Fresh and tasty fruit and veg can be found at
West End Markets
,
Northey St Markets
and
Jan Power Markets
to name a few. You'll also find an array of gourmet and local sellers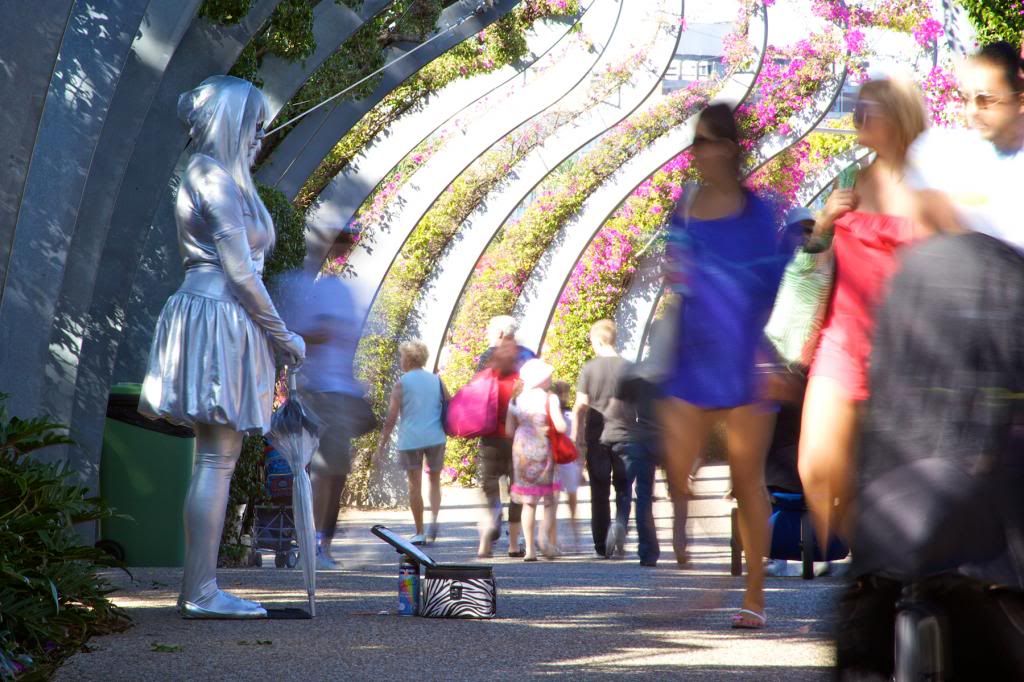 2.
Southbank
.
Adored by families and backpackers for years, Southbank has undergone a steady transformation from a site aimed at tourists to a destination for great food, a beautiful city view and a little bit of culture too. You can enjoy a bite to eat at one of the many restaurants (a favourite is
French Martini
and I'm dying to try
Next door Kitchen and Bar),
take a wander along the river or got to a show at QPAC. And of course if the weather heats up there is still the chlorinated man-made beach…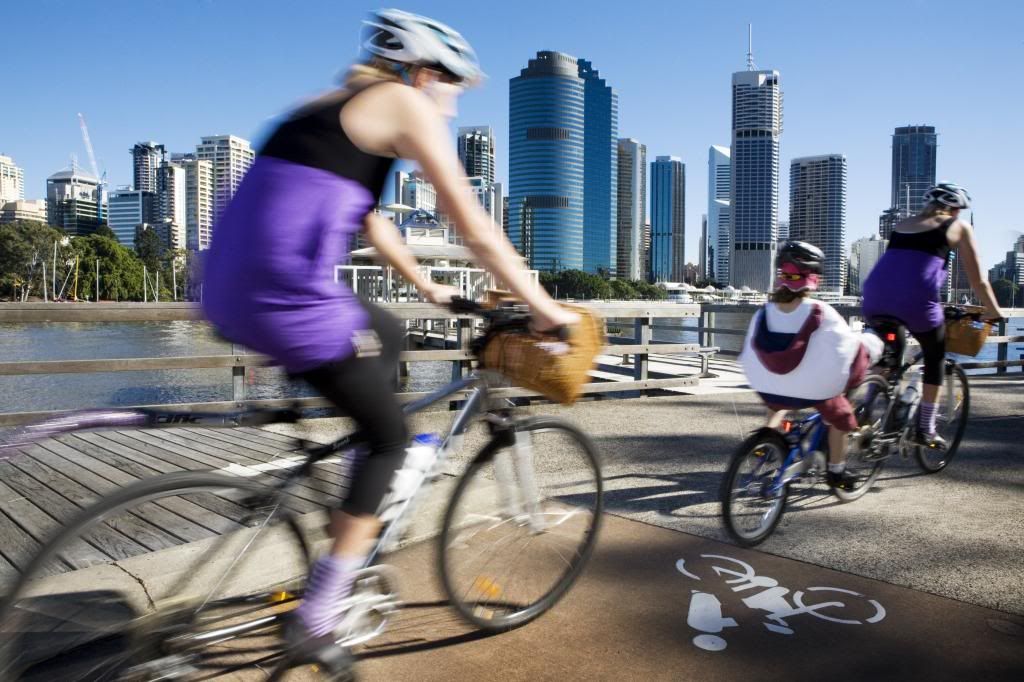 3.
Explore on wheels.
Brisbane is actually blessed to have a huge
network of bike paths
and cycling is becoming increasingly more popular (and accepted) on the roads. Why not dust off that fixie and explore the local parks or even do a 'river loop'. If you don't own a bike, borrow a helmet and sign yourself up for the the Brisbane City Council's
CityCycle Scheme
. There are bikes located around the CBD and areas including Toowong, Newfarm, Teneriffe and plenty of other suburbs - the potential for exploring is unlimited!
4.
Newfarm Park
.
One of my favourite things to do is jump on a city cat and ride all the way to Newfarm Park. Some of my fondest childhood memories were spent here (including when the fire brigade had to come and rescue a boy who had climbed too far up one of the huge old trees and got stuck). It's great for picnics, exercise, lazying about with a loved one or for some simple solitude.In the summertime ther's open air cinema and there's always plenty on at the Powerhouse too!
5.
The Valley
is probably Brisbane's favourite destination for a night out. Once the red light district it's now home to designer boutiques, award winning cocktail bars and a whole host of clubs. This Saturday night, why not can take a trip to Hawaii at Alfred and Constance, dance all night at
Blackbear Lodge
and enjoy some relaxed people watching at
Kerbside
…be sure to look your best!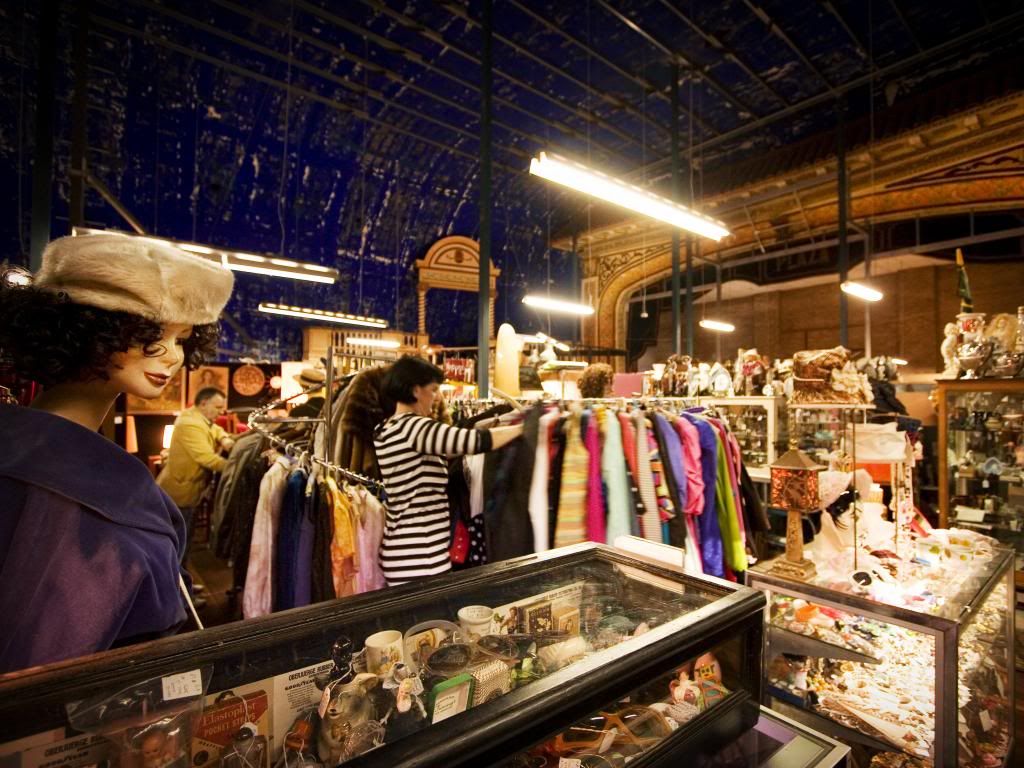 6.
Go fossicking
.
Paddington Antique Centre
is a treasure trove of pre-loved furniture, vintage clothing and second-hand goods. I can spend hours in there browsing and a lot of willpower avoiding the temptation to buy! They also have a little café inside with a tea and cupcake special if you need some sustenance whilst shopping!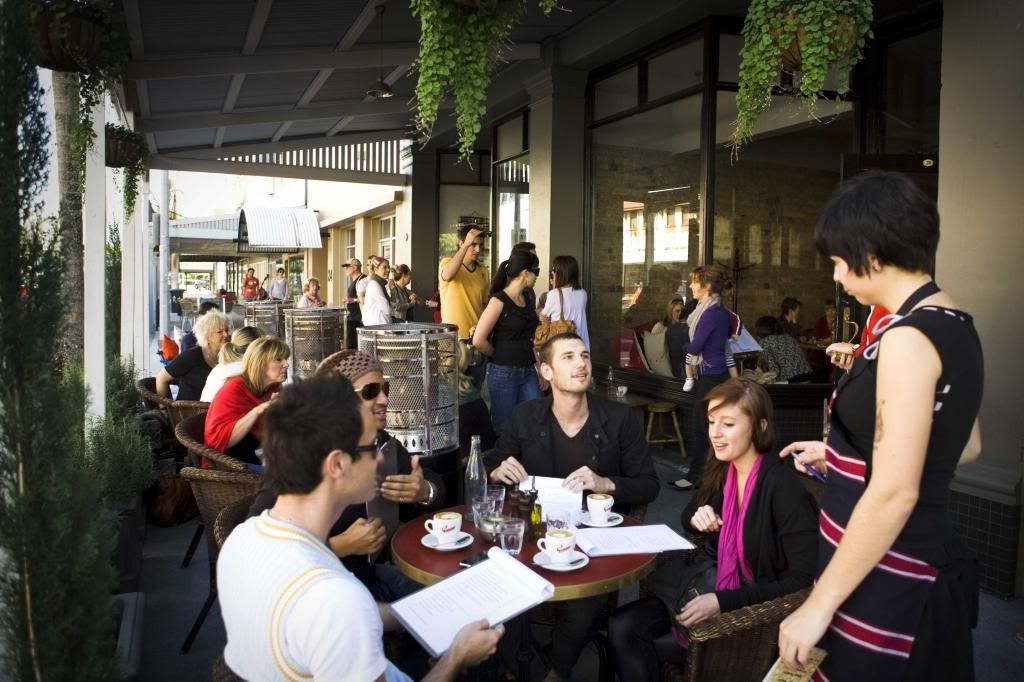 7.
Woolloongabba
is another hotspot for eating out in Brisbane with Pearl Café,
The Crosstown Eating House
and Canvas some of Brisbane most beloved spots. The
Woolloongabba Antique Centre
offers up perhaps even more gems than its Paddington counterpart and is a fun place to spend an afternoon working your way through previous decades
8.
Get high.
If you're in the mood for a quiet or even romantic evening out, take a drive up to
Mt Cootha
lookout and see the city sparkle in all her glory. Yes it's a bit touristy but it does actually make you appreciate what a lovely city we live in.
9. James St
is the perfect place to grab a smoothie, take a stroll, get some designer clobber and do a spot of people watching. If you're a bit of a masterchef make sure you check out the quality produce at
James St Market
but if an evening adventure is more your style the astroturf outside
Sixes and Sevens
will no doubt entice you in for a cocktail or three…beware of the hipsters though.
10.
But wait there's more.
Finally I'm going to say that whilst Brisbane has loads of great stuff going on one of the best things about it is being able to easily escape the hustle and bustle for a weekend. Head North for Brissy and you've a whole host of
Sunshine Coast
beaches and hinterland to choose from. 45 minutes south and you can be laying on a
Gold Coast
beach…drive a bit further south and you can relax and rejuvenate (or party) in
Byron Bay
or
Bangalow
. You can even catch a ferry to
Stradbroke Island
or
Moreton island
to really escape it all. We really are smack bang in the middle of a whole lot of wonderful.