I am the first to admit I am a beauty junkie. It all started as a child, I'd watch my mum put her make up
on, then sneak off with her lipstick to turn
myself into a 5-year-old beauty pageant lookalike. Naturally, I also enjoyed 'beautifying' cupboard, mirrors and walls but those are stories for another time.
The transformative power of make-up is no secret but I personally believe it extends way beyond physical appearance. Make-up can leave you feeling more confident and beautiful, it can perk you up if you're down or not feeling the best and it can allow you to show different sides of your personality from cute and girly to vampish and seductive. Afterall what girl doesn't feel powerful when she wears a red lip?
A have lots of love for many products but if I had to choose my favourite products of the moment – the list would look something like this: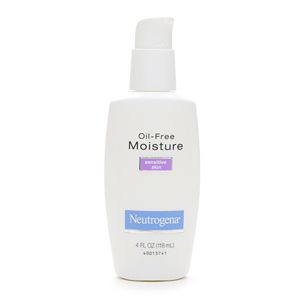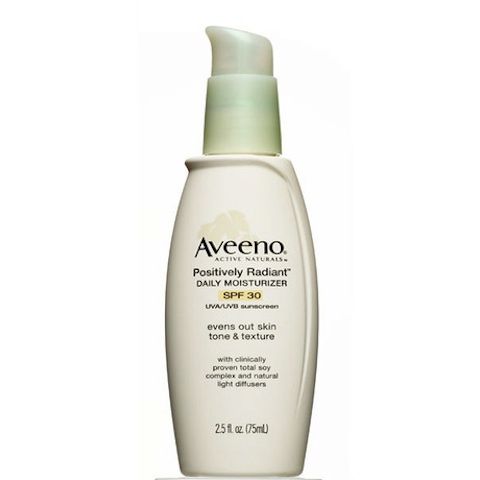 1. Moisturiser. A girl can not live without moisturiser and although I like to try different products – always oil-free – I always seem to come back to Neutrogena Oil-free for Sensitive Skin and Aveno Oil-free Moisturiser. Both are really lovely on your skin and deliver great value for money. I'm not a huge fan of heavily fragrant creams either so these are perfect for me.
2. Clarisonic Mia. I bought my Clarisonic Mia last year after reading rave reviews online and my skin has never been better (which says a lot because I have always, always had problem skin). The Clarisonic gives you a really deep but gentle clean and has recently been reduced in price! If you have difficult skin that is prone to breakouts or clogged pores or if your skin is a little dull this little beauty can be a real life saver.
3. Hair

-

Ok first up let's talk Dry shampoo. What the heck did we do before this invention? I have been using Dry Shampoo for about 6 or 7 years now and I don't believe I will ever stop. It gets rid of oily roots, adds volume and texture to your hair and is perfect for in-between washes. I have tried pretty much every brand on the market but I think Batiste is really the best value for money and it comes in the cutest cans. I recently discovered that the HUGE bottle of Batiste is now available at David Jones and certain Priceline stores in Australia which means fewer trips to the shop to repurchase and perfect looking hair more often! Jump to it if you haven't tried it yet. Morroccon Oil is also a must to keep hair (especially bleached hair) nourished and if you can get your hands on a Tangle Teezer I will say do it! My hair has a lot less breakage since I started using mine.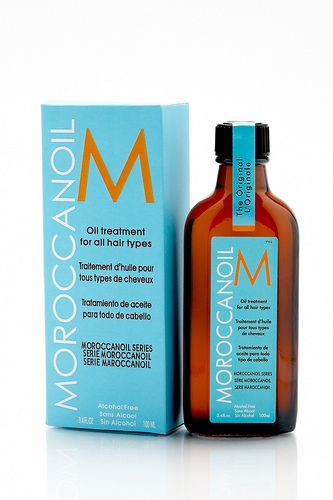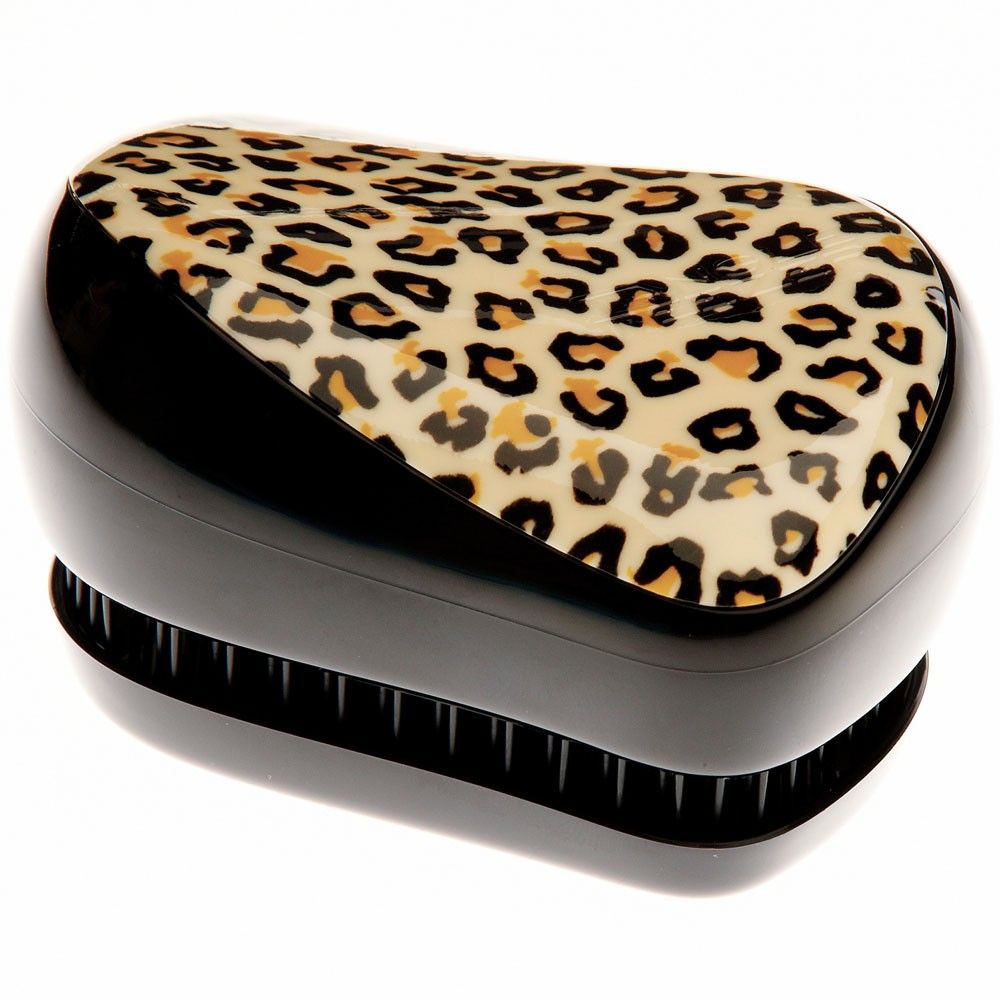 4. Lucas Paw Paw Ointment. Got chapped lips? A cut? Perhaps some dry spots on your hands from a harsh winter? Pop some paw-paw on it overnight and voila! The next morning it is all healed up and lovely again. There is a reason Aussie expats ask their friends, sisters and mums to send them Lucas Paw-Paw ointment while abroad. It is magical, magical stuff.
5. Nars Blush – in Orgasm. It's the world's most popular blush for a reason! A gorgeous and shimmery pinky coral that works well on all skin types. The Nars brushes are incredible because they are so pigmented which means you don't need a lot and they last for ages on the skin. Well worth the investment if you ask me. I buy my Nars products online from HQHair as it's a bit cheaper than Australian prices - the shipping does take a while though so just be aware of that. You can also buy them at Mecca Cosmetica.
6. Foundation – This is a tough one as there are so many beautiful ones out there. I will say that it is hard to find great oil-free Foundations but after a great deal of exploration a few of my favourites are Nars Sheer Glow Foundation which offers highly pigmented but light coverage – great if you've got a bit of redness or skin discolouration. MAC Studio Fix Foundation is super long-lasting and looks amazing in photos but you have to be careful with application - too much can make it look like you're wearing a mask. I recently purchased Laura Mercier Silk Crème Foundation and it is gorgeous - it feels super light on the skin, but offers great coverage and is easy to apply with your fingers (must use a primer with it though). If you're searching for a more inexpensive Foundation I can not go past Rimmel Wake Me Up Foundation. It makes your skin look young and fresh and gives a beautiful dewy glow which is perfect if you''re feeling a little 'blurgh' or if your skin is looking a but lacklustre.
7.
Lipsticks - How can a girl choose a favourite?? For everday wear I would go with the gorgeous shimmery goldy peach that is MAC Lipstick in Bombshell. Girly pinks I love include MAC Chatter-box and one from Loreal Colour Riche Lipstick which I unfortunately can't remember the name of. If you live in
Australia
, I'd highly recommend you try the Face of Australia and Australis brand Lipsticks. They are brilliantly priced, come in a great range of colours and both brands deliver long-lasting and nourishing lip colour. My faves are Face of Australia Lip-quenching SPF30+ lipstick in 'Malibu Barbie' and Australis Colour Inject lipstick in 'Flamenco' and 'Salsa'. As you can probably tell - I like a bright lip!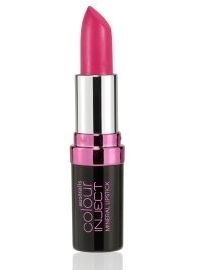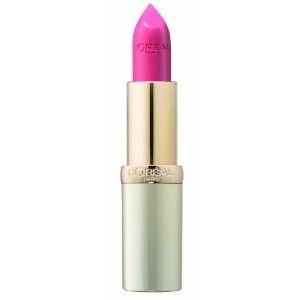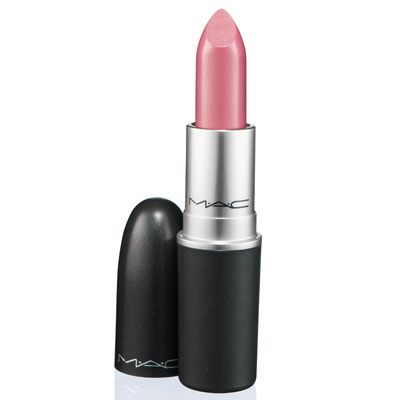 8.
Eyeliner
-
Maybelline Black Gel Eye-liner
. I have
no idea
how I got by before I found this product. I had previously used Chanel liquid liner and eyeliners from Clinique and Rimmel and although they are great and I still use the Rimmel ones I don't think anything has the lasting power and colour intensity of gel liner. If you want your liner to stay put, buy this. Perhaps not perfect for everday wear but by god it goes the distance. You may wish to purchase a slightly better brush than the one supplied but it's not 100% necessary.
10.
Perfume
- Finally, my two favourite scents at the Moment are Chloe Eau de Parfum and
Stella McArtney
Stella perfume. I've been wearing Stella since it was first launched and I still adore it's beautiful rose fragrance. Chloe has also been a favourite for about 2 years now - I
love
how fresh and sumemry it smells and it always makes me happy when I wear it.
So that's the end of the wrap up - did you make it all the way through? Congratulations and thank you if you did! Now tell me - what are your beauty essentials at the moment?
xx Kirst