This weekend, my boyfriend and I ventured across town to
Lady Marmalade
at Stones Corner for sunday breakfast.
Another cafe on my list of 'Resol-funs' I've been meaning to visit this place for years and I'm so glad we finally 'crossed the river' to do so.
We ordered a B-H-T (Bacon, Haloumi and Tomato) and the special of Baked Eggs, Greens and Asparagus, Sourdough and Hollandaise as well as a slice of Banana bread to share along with a latte and English Breakfast tea. Then we settled in to enjoy the Brisbane sunshine and do a spot of people watching - an excellent activity considering the crowds were snaking out the door and locals were jostling for tables.
Our meals came out quickly and all were fresh, super yummy, and left us wanting more. I was
very
tempted to take home some of the amazing looking baked treats on show at the counter but managed to control myself.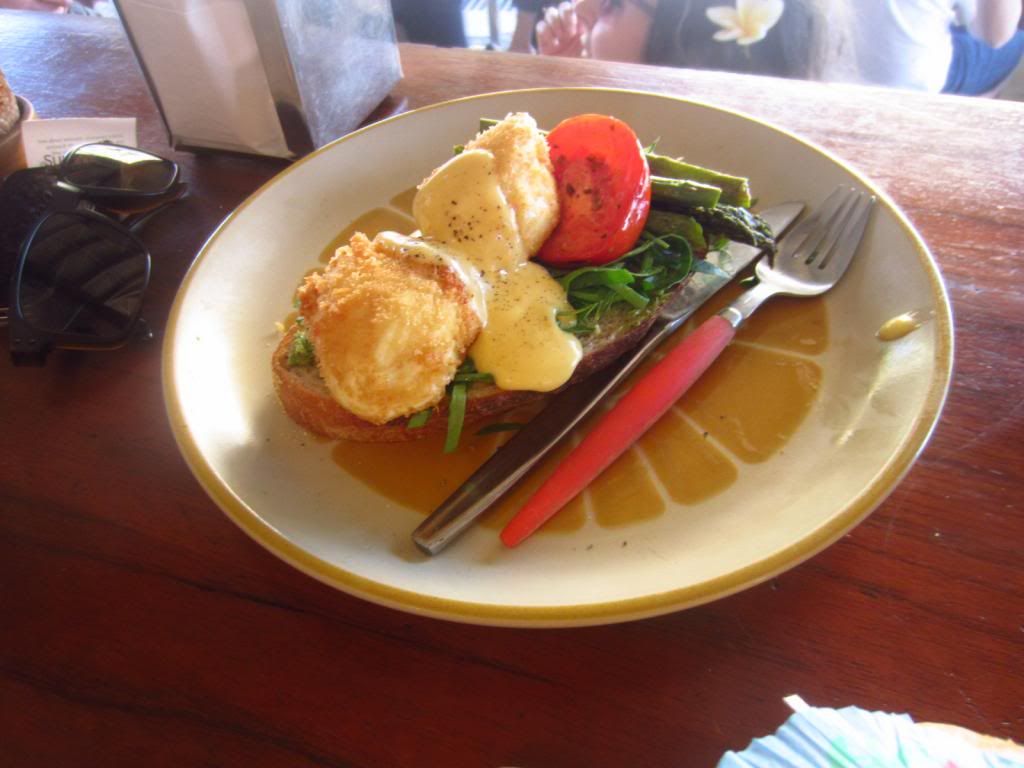 Sunday's Special
The Boyfriend preferred the Special to the B-H-T but honestly it had me at hello with the cocktail umbrella holding it together...how could anyone not love it?!!
The Famous -B-H-T
After breakfast we enjoyed wandering around the crazy dollar shops Stones Corner is known for as well as a great local bookstore.
Lady Marmalade is definitely a new favourite breakfast spot for me (I've already booked a tentative return date with a girlfriend) and if you're a Brisbane local you should definitely check it out if you haven't already.