To celebrate my lovely English Boyfriend's Birthday, this past weekend we had a Geordie Shore themed party.
For the uninitiated, Geordie Shore is the British version of Jersey Shore and it follows the shenanigans a group of young people living together in Newcastle. Their days consist of hitting the gym, drinking to excess, and generally behaving badly in as little clothing as possible. Whilst certainly not the classiest of young adults the cast members are freaking hilarious and very entertaining.
So what does one wear to a Geordie Shore Party?
For the girls, it's all about short, tight, inappropriately low cut and attention grabbing outfits with skyscraper heels, eye-catching nails, big hair, big lashes and a deep bronze tan.
And what about the guys? It's low cut shirts that show off muscles or no shirt at all, immaculate grooming (these guys wax their eyebrows) and the tan is once again a key part of the look.
True to these guidelines, our friends showed up in some great costumes and everyone had a super fun-filled night.
What do you think of the photos? Don't we all look 'proper mint'...and perhaps a little 'Mortal'?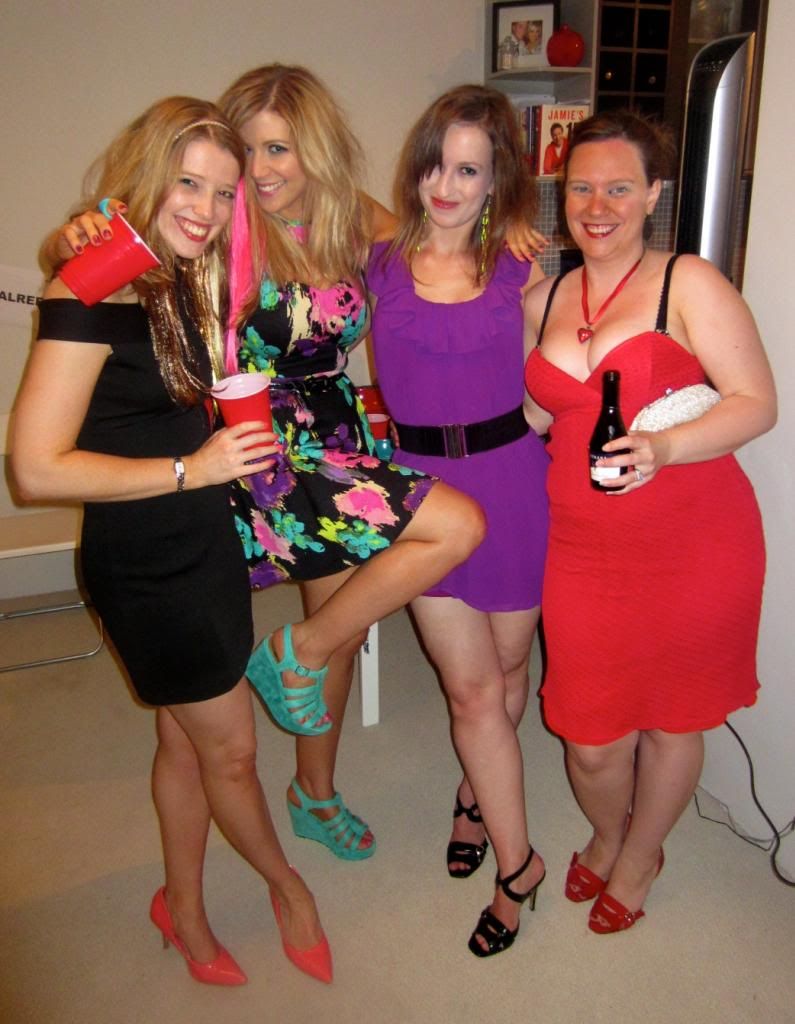 Some of the Girls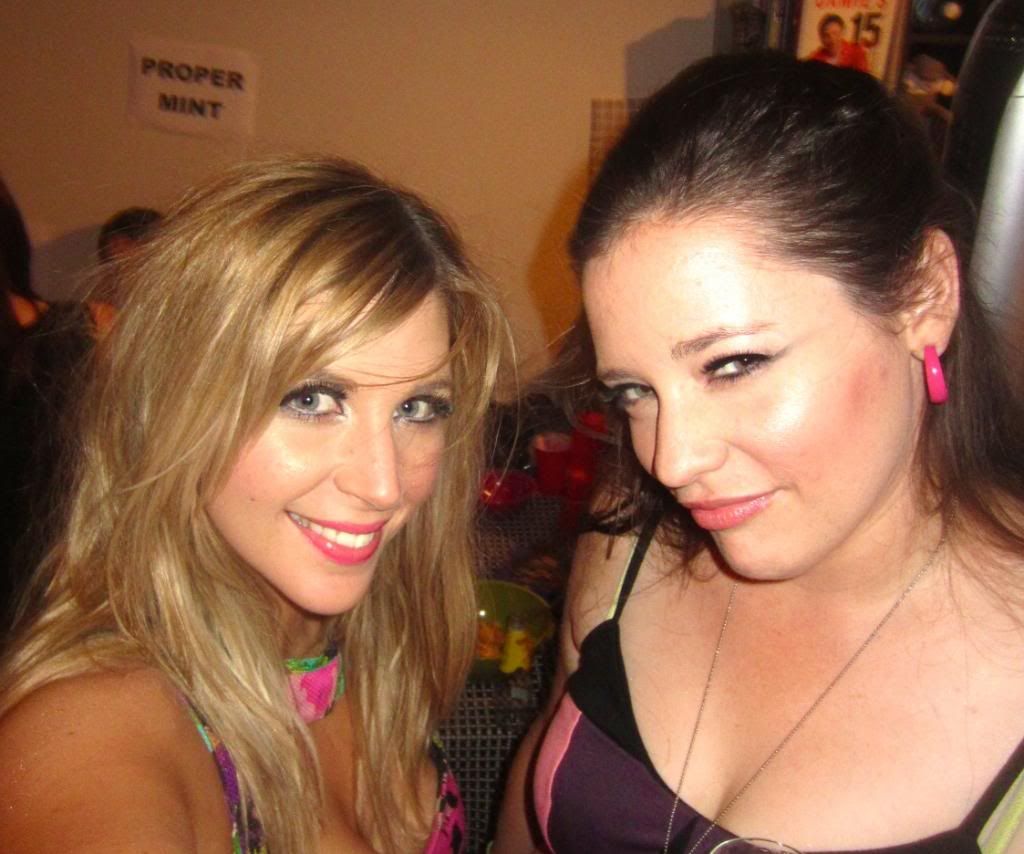 Geordie beauty = big hair and bigger lashes!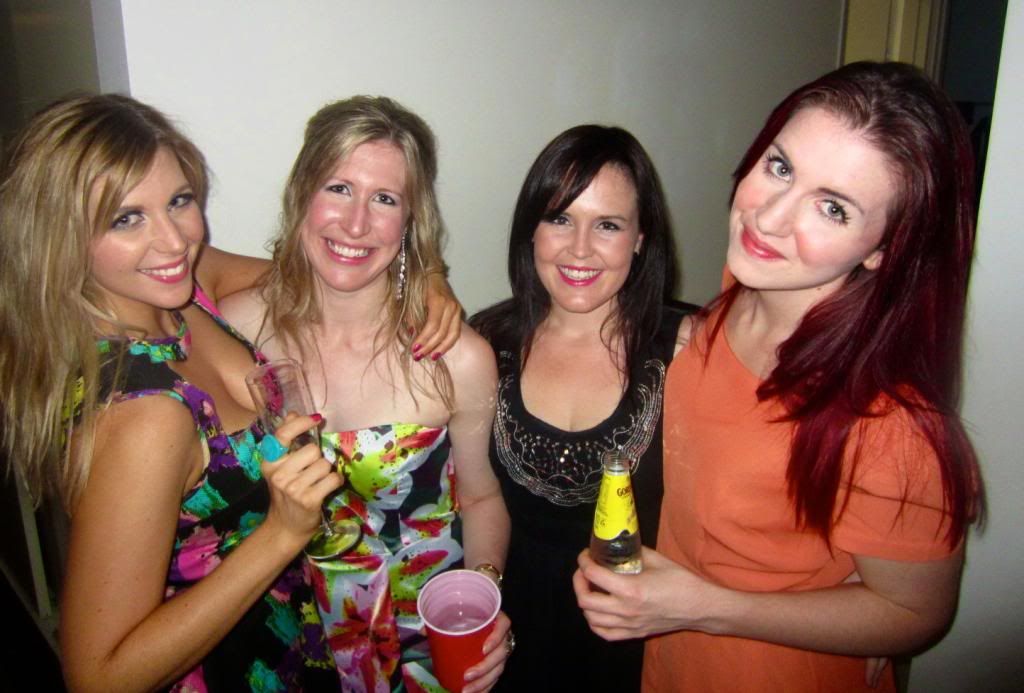 The Boys gettin' mortal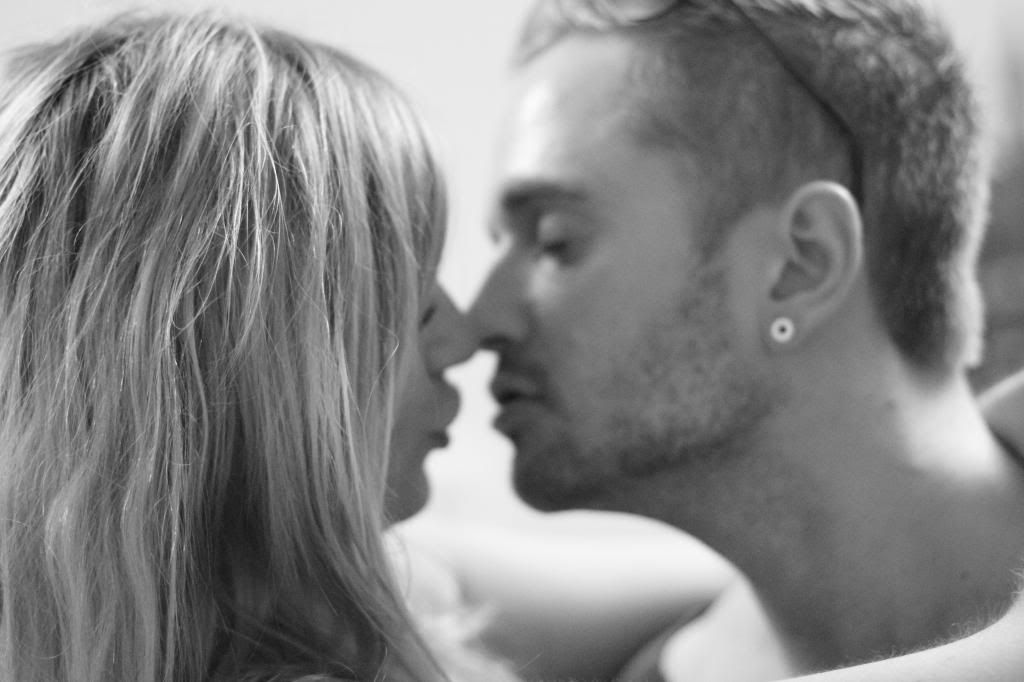 A Kiss for the Birthday Boy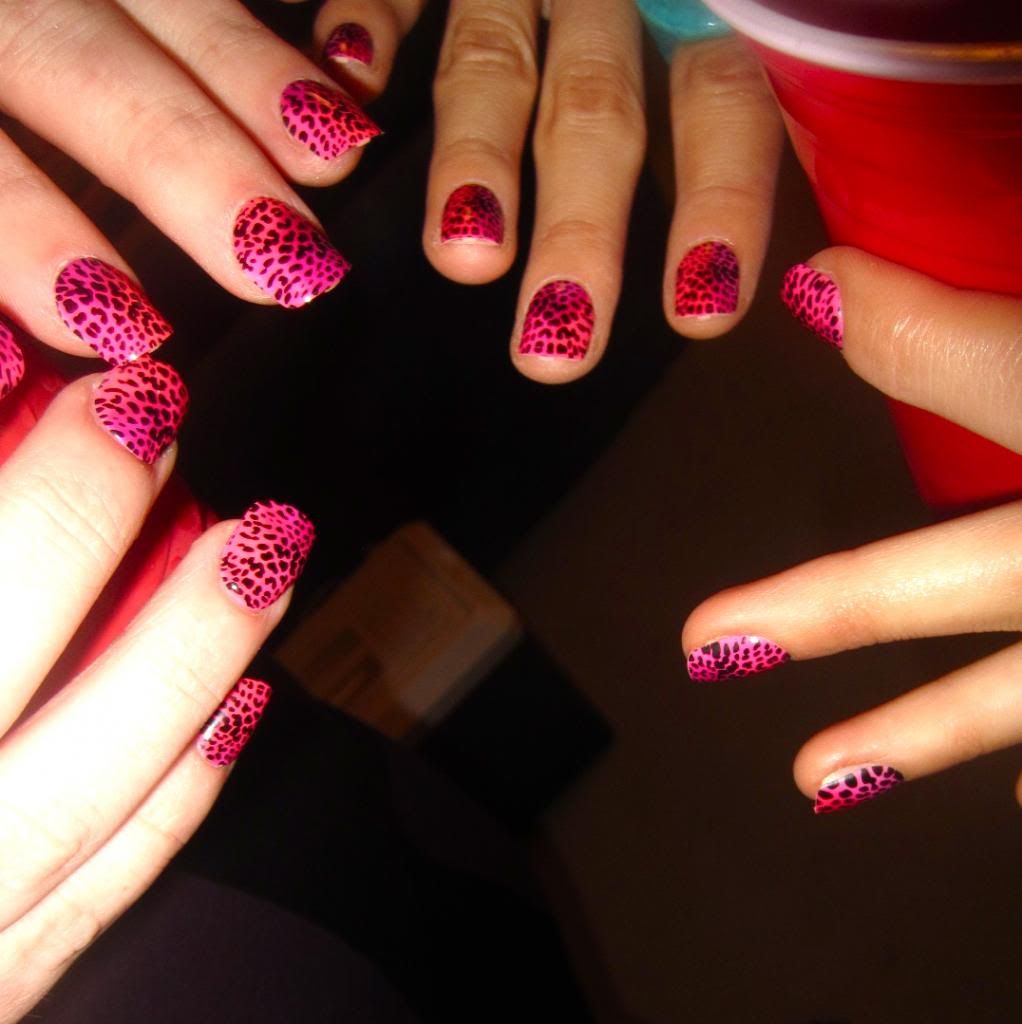 Matching nails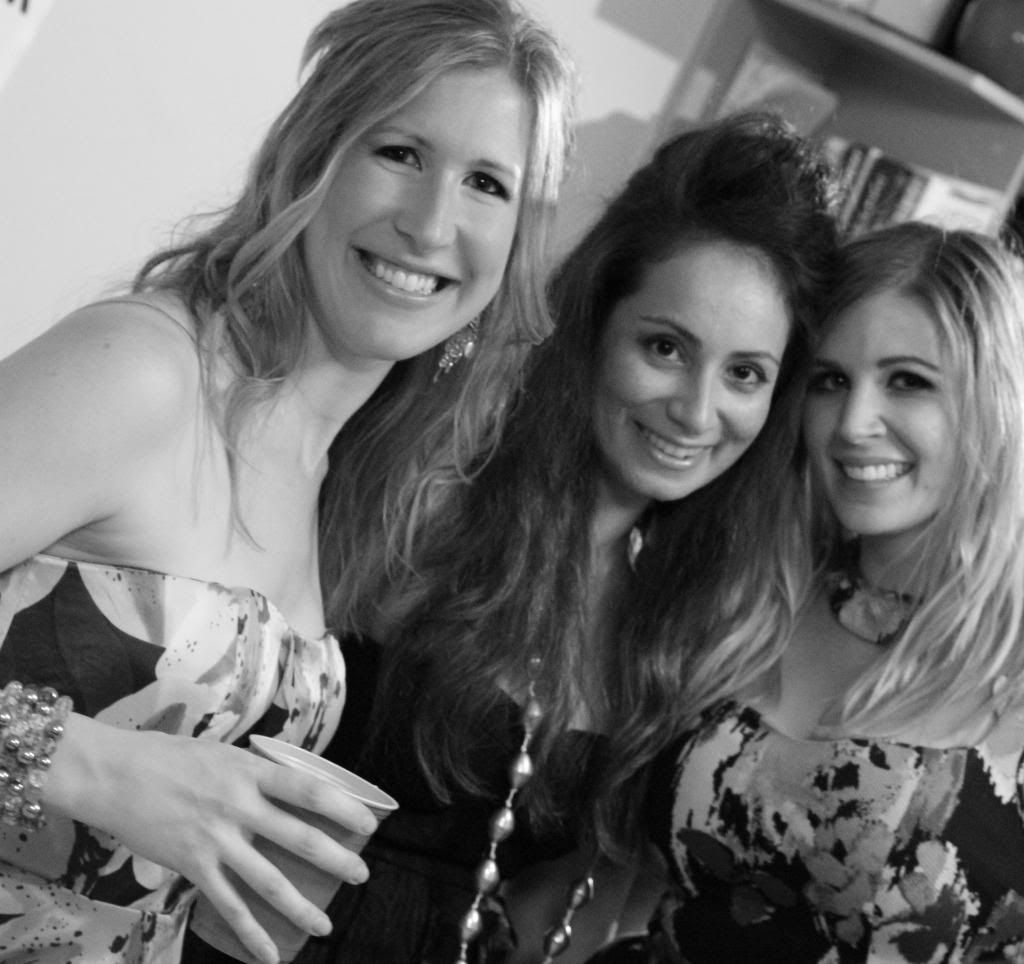 Gravity defying hair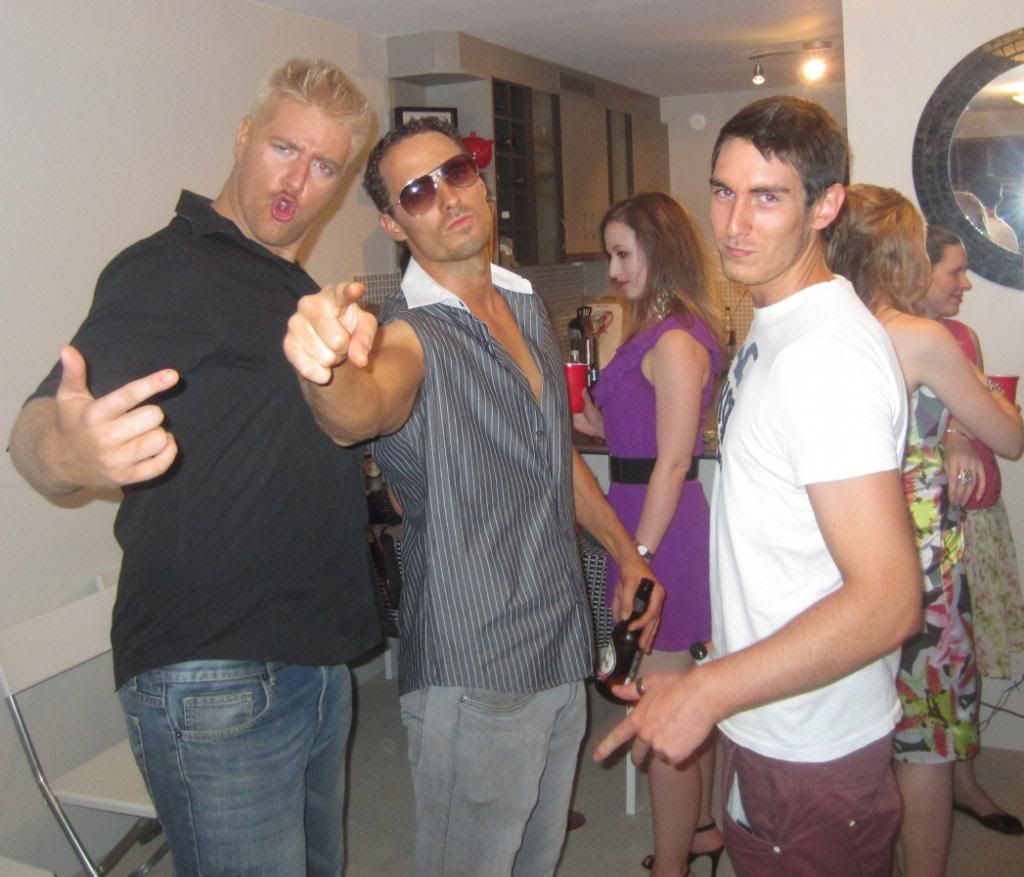 Just look at those tans!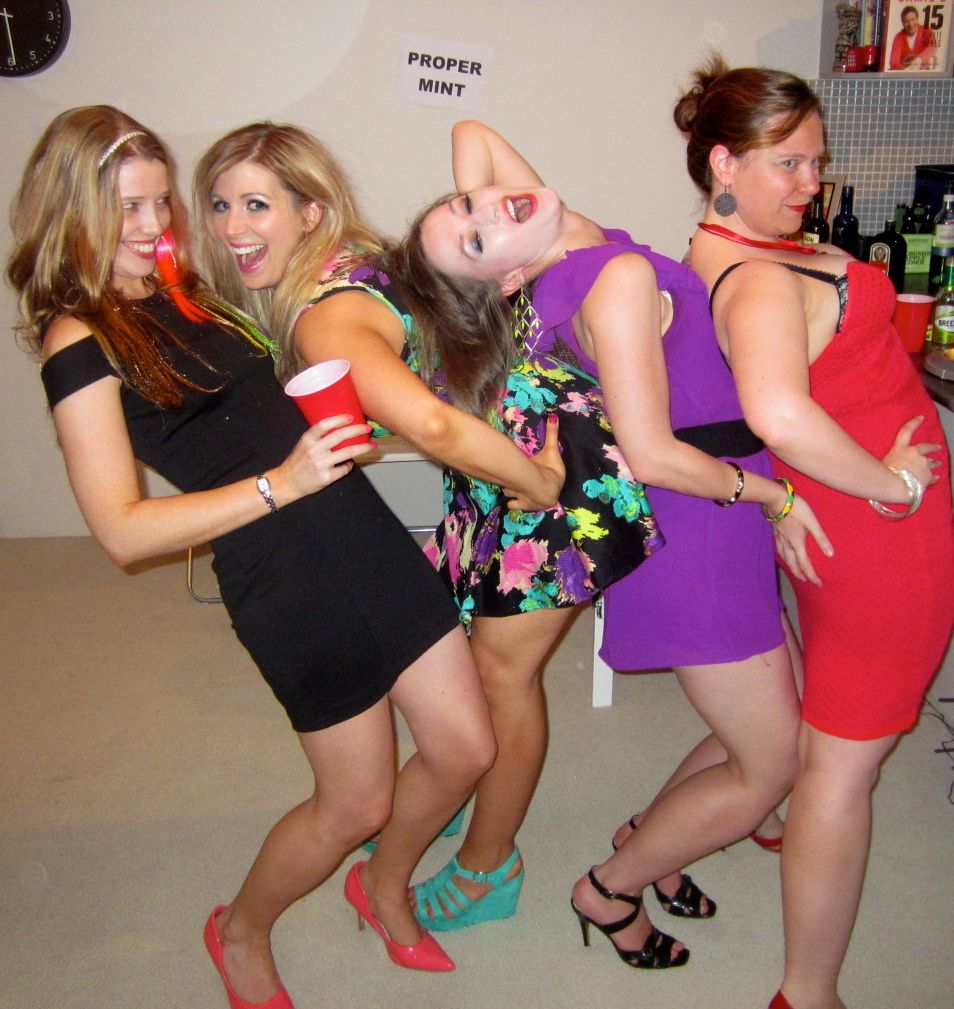 I love my friends!