So the time has finally come for me to review one of my favourite places on the Brisbane cafe scene:
Primal Pantry
!
The brainchild of Paleo Hero's Mark Rockley , Tracey Hirst (formerly of the delightful
Gillian's Garden Cafe
) and Shannon Cooper, Primal Pantry delivers delicious paleo friendly meals at reasonable prices - and generally with a smile.
I've been an avid fan of this place since it opened back in June and can honestly say that the food is both tasty and a little bit 'fancier' than the paleo meals you may find elsewhere.
Heading there for Breakfast?
You've got a whole range of traditional options that have been re-designed to be paleo friendly including Potted Muesli, Bangers and Mash and the huuuuge Caveman plate (bacon, lamb, poached eggs, mushrooms, fresh spinach & roasted tomatoes). Sitting alongside these is a hearty option of Sticky Pork, some pancakes to satiate a sweet tooth and the ever popular Primal Acai Bowl.
I've tried almost all of these options (The Boy is often forced to share!) and whilst the pork was a little too rich for my liking I can't fault any of the other dishes - especially if served with one of Primal's dairy-free smoothies - my favourite is the coffee frappe!
Lunch date?
I've only been to Primal for lunch once but I managed to take some (albeit poor quality) photos. We enjoyed some seeded crackers and whilst I had to add a wee bit of salt to the hummus it was a really yummy snack. Ordinarily, I would say you definitely don't need to order a starter unless you're super hungry - on this particular occasion we went to Primal after a big crossfit session and were starving so the little snack while we waited was perfect.
Seeded crackers and almond hummus
I ordered the chicken pie and Tom ordered the lamb and both were lovely. The flavours were simple but very satisfying and I loved the pomegranate and mixed salad that accompanied my pie - it really complimented the dish and helped to break up what could have been a bit of a heavy meal.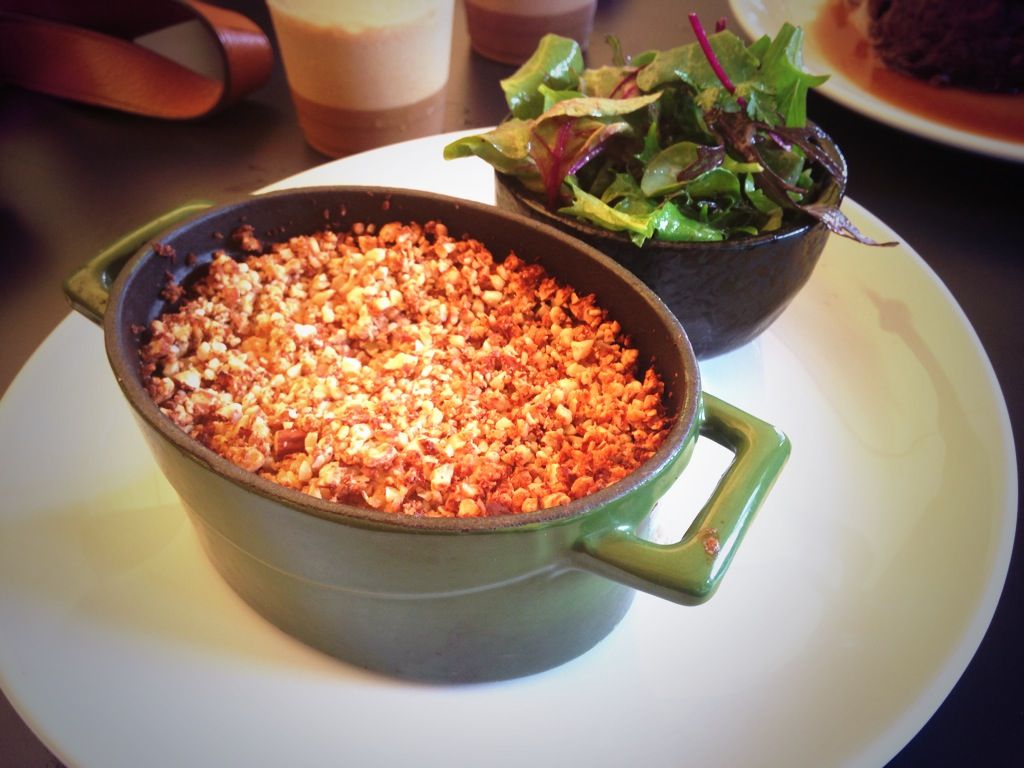 Moroccan Chicken Pie with almond & cinnamon crust
The service I've received at Primal has generally been great - even if at times the wait for a table or food has been a little long. That said, I have had a few friends say otherwise so there is probably a little room for improvement in this area.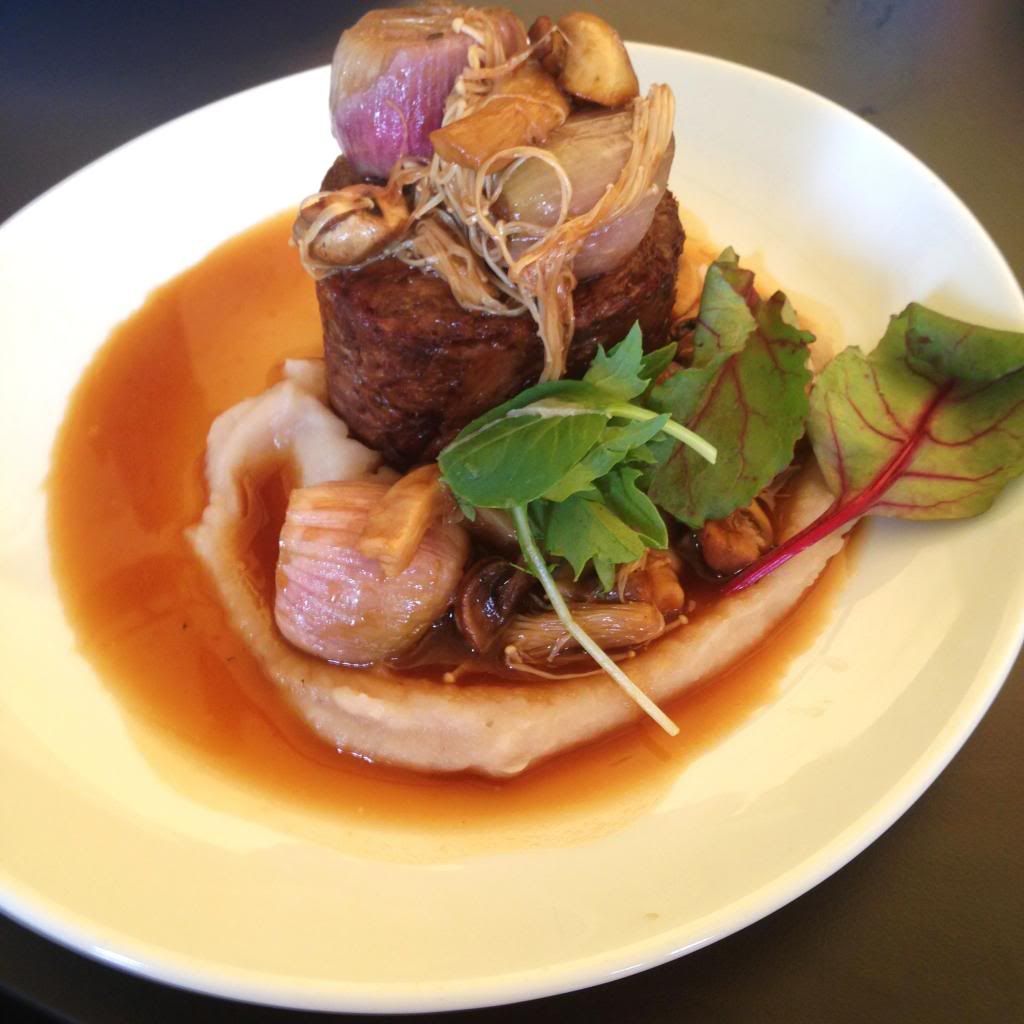 Twice-Cooked Lamb Shank with mushroom ragout & glazed golden onions
Another thing Primal do well is their sweets and takeaway dishes. They have amazing cauliflower fried rice, heavenly carrot cake and mouthwatering key lime pies but although they are paleo I would still advise limiting your intake as they no doubt pack a punch calorie wise!
Overall, the food and service at Primal Pantry is good andI love that the cafe really tries to educate it's clientele about the benefits of the Paleo lifestyle - you can even pick up recipe cards! Whilst I do prefer the simpler flavours on the menu at
The Paleo Cafe
, I can't complain that Brisbane has two lifestyle friendly options that offer nutritionally sound meals that won't break the bank - we really are very lucky!